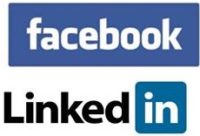 Greetings Arklatex ASSP Members!
In last weeks chapter meeting we discussed the additions of our new Facebook and LinkedIn pages as part of our social media initiative. Below are links to each. If you were unable to attend the meeting today, be sure to click on the links, explore a little, and follow our pages for access to chapter updates and information about relevant happenings and chapter events in the future (ex: meeting times).
Each of these sites are still in early stages, so any suggestions, photos, or material you might want to share is welcomed. Simply contact me directly at this email address for now.
https://www.facebook.com/American-Society-of-Safety-Professionals-Arklatex-Chapter-228232574665191/