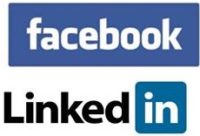 Greetings Arklatex ASSP Members!
In last weeks chapter meeting we discussed the additions of our new Facebook and LinkedIn pages as part of our social media initiative. Below are links to each. If you were unable to attend the meeting today, be sure to click on the links, explore a little, and follow our pages for access to chapter updates and information about relevant happenings and chapter events in the future (ex: meeting times).
Each of these sites are still in early stages, so any suggestions, photos, or material you might want to share is welcomed. Simply contact me directly at this email address for now.
https://www.facebook.com/American-Society-of-Safety-Professionals-Arklatex-Chapter-228232574665191/
Please come join us for our Bi-Monthly Arklatex Chapter Meeting of the American Society of Safety Professionals at Shane's Seafood & BarBQ (Bossier City). Lunch is provided along with a short presentation, job announcements, chapter business, networking, and a good time.Guests interested in the ASSP are highly encouraged to visit and enjoy a meal on us. However, please consider enrolling as a member if you find the association meetings valuable and plan repeat attendance. Membership entitles you to a host of benefits, and modest dues contribute to the expense of meals.
Thursday September 20th at 11:30am
Excerpt from the BCSP Newsletter:
An attempt to undermine the value and recognition of voluntary professional certifications has been swiftly defeated in Louisiana. BCSP and more than 40 certification organizations joined together to amend Louisiana HB748, the Occupational Licensing Review Act. As a result of collectively engaging our certification holders across the state to make their concerns known to elected officials, the Louisiana Senate Commerce Committee agreed to several amendments, including the removal of a large majority of the bill and all references to "certification" that would have negatively impacted individuals with a voluntary professional certification. The revised bill has been signed into law by the governor and becomes effective on August 1, 2018.